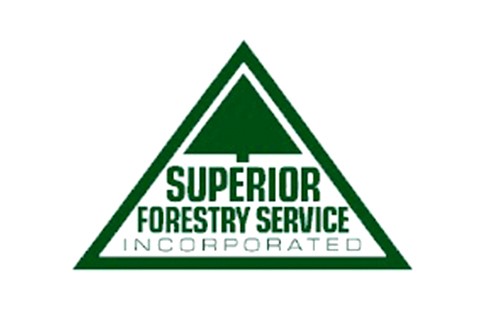 Superior Forestry Service Inc
Company Description
Superior Forestry contracts work for the commercial timber industry, as well as turn-key private landowner services, and Right of Way cooperatives. As a contractor for the commercial timber industry, we provide tree planting and chemical application services on environmental wetlands, reclamation projects, etc. As a contractor for the Right of Way cooperatives we provide vegetation management on transmission lines, distribution lines and pipelines. You can always find a list of our services at our website (superiorforestry.com) and send inquires to operations@superiorforestry.com. See also brochure below
Our Name Says It All!
Superior Forestry Service, Inc., began as a partnership in 1980 and, in August of 1987, incorporated under the laws of the State of Arkansas. Since then, we have become the largest commercial forestry contractor in the United States. SFS employs seasonal workers to perform contract labor for several programs throughout the eastern states.
From December to April, our primary focus is on Southern Tree Planting (STP), which consists of pine regeneration in the southern forests from Texas to the East Coast, Florida to Delaware.
Each season our workers hand plant over 100 Million 12" to 16" pine and hardwood seedlings with a planting tool (hoedad, dibble bar or planting shovel). The 7-Step Method developed by Superior's veteran planters allows a worker to plant trees almost as fast as he can walk.
Following STP, from April to June, we have a Vegetation Management Forestry program using backpack sprayers. Our crews treat some of the same plantations we planted to control unwanted weeds and brush. This treatment helps the young seedlings grow strong and healthy.
By mid-April we are planting trees in the Lake States regions of Minnesota, Wisconsin and Michigan. By the middle of June, our workers will have planted approximately 15 Million trees in the Lake States region. We can follow up the treeplanting with bud capping and repellant to protect the seedlings from deer and other animals.
In June we begin our Vegetation Management Right-of-Way program. We serve the power and utilities companies, keeping the lines clear of trees, brush and vines. We use a low volume foliar application with a variety of environmentally friendly products. This program extends into September. In the later months, we use a low volume basil treatment or hack and squirt procedures.
In our pursuit of growth, we continue to explore and develop other programs of a similar nature. SFS is very proud of our efforts to provide services that are superior in every way.
Equipment Provided:
• Enclosed cargo trailers for storage of all application equipment, mix tank and daily chemical needs
• Additional water tank for clean water needs
Low Volume Foliar:
Solo or SP1 Backpack Sprayers equipped with a model 30 jet gun and a dual tip swivel nozzle. Flat fan and an adjustable cone tip are standard
Low Volume Basal:
Solo or SP1 Backpack Sprayers equipped with a model 30 jet gun with an eighteen inch extension and adjustable cone tip and a 5 PSI 50 mesh check valve
Herbaceous Weed Control:
Solo or SP1 Backpack Sprayers equipped with a spraying systems flow control valve, Superior T-boom and two flat fan tips
Injection (Hack and Squirt):
Hatchets and squirt bottles. Continuous frill 1 ml. per cut
STANDARD HERBICIDE APPLICATION OPERATIONAL PROCEDURES
SFS provides the following with every crew we put in the field:
• Licensed Managers and Crew Supervisors
• Periodic classroom training, including state industry approved seminars
• Training videos and study guides outlining safe handling of pesticides and proper application techniques
• The practice of strict safety standards
• Standard safety gear to all employees including: hard hats, eye protection, nitrile gloves, proper work shoes and a daily change of coveralls
• First aid kits, fire extinguishers, eye wash bottles, clean drinking and wash water
Superior
Forestry Service . . .
Superior Quality
• Dependable performance since 1980
• Employee owned and managed
• Competent professionals at all levels
Superior Service
• Well-managed teams of workers and
supervisors
• Crews capable of a diverse range of
specialized, labor-intensive tasks
• Flexibility that enables us to mobilize any crew size needed—quickly and effectively
Superior Satisfaction
• Our reputation for cooperation and customer service is unmatched in the industry.
• We understand your bottom line and offer you a worry-free, cost-effective way to get your job done.
• You can rely on us to make sure that our operation is DOL compliant and the work meets your specifications.
Our Services . . .
Using Our Work Force
• Area Managers
• Non-working supervisors
• Flexible, mobile, well-trained crews
Forestry Services
Reforestation
• Contract work for the commercial timber industry
• Turn-key private landowner services
• Land stewardship programs
Planting
• Pine and hardwood
• Bareroot and containerized seedlings
• Hoedad, dibble, and shovel crews
Other Services
• Environmental wetlands
• Reclamation projects
• Pre-commercial thinning
• Contract nursery crews
• Boundary line maintenance
• Consulting services
• Specialized farm labor tasks
Chemical Services
Providing backpack crews for
• Site preparation
• Foliar release
• Herbaceous weed control
• Liquid spot application
• Injection/TSI
Program safety features
• Enclosed chemical and
equipment trailers
• Licensed foremen
• Environmental spill kits
• Strict safety standards
Chemical Forestry
• T-Boom band spraying
• Hardwood release
• Specialized invasive species treatment
ROW Maintenance Services
Specializing in low-volume application
• Transmission lines
• Distribution lines
• Pipe lines
Vegetation Management
Services
Providing backpack crews for
• Site preparation
• Foliar release
• Herbaceous weed control
• Liquid spot application
• Injection/TSI
Forestry
• T-Boom band spraying
• Hardwood release
• Specialized invasive species treatment
ROW Maintenance
Specializing in low-volume application
• Transmission lines
• Distribution lines
• Pipe lines
Program safety features
• Enclosed chemical and
equipment trailers
• Licensed foremen
• Environmental spill kits
• Strict safety standards
Categories
Reforestation

Chemical Applicators
To Top