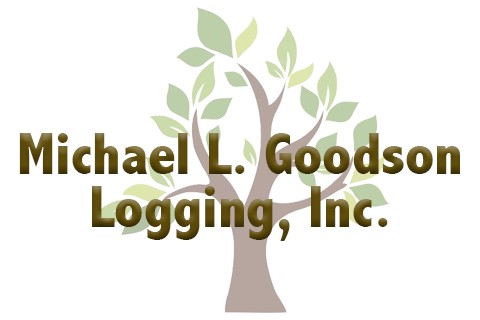 Michael L. Goodson Logging, Inc.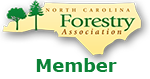 Michael and Cathy Goodson
171 Goodson Trail
Jacksonville, NC 28546
(910) 934-2501
(910) 346-8399
mg.logging@gmail.com
Company Description
Michael Goodson is fourth generation North Carolina logger with 40 years of experience. Logging Business established in 1991. Member of the North Carolina Forestry Association since 1992. NCFA Prologger since 1996. TIMBER BUYER since 2007. A yearly supporter of "Log A Load for Kids" which makes donations to NC Children's Hospital. He is a strong supporter of his local church and charities that meet the needs of the local community. Michael and his wife, also encourages Onslow County Tourism by offering two local Airbnb homes.
Michael has been specializing in using environmentally sensitive strategies in timber harvesting in the southeast region with the latest state of the art innovative logging equipment to provide the BEST service to landowners. Michael personally is the overseer of all timber harvesting thereby taking the extra time to aggressively rate the logs, so that more timber is sold as high-value timber and less are sold as low-value pulpwood. Additionally, extra care is taken to leave the land in good condition, so less preparation is needed before replanting. All these things mean a higher financial return for the landowner. He believes in professional logging that respects the land and believes in treating the landowner with fairness and honesty. We specialize in all types of timber from sawtimber, Chip-n-saw, pulpwood, and fuel chips. Mike is the single point of contact to the landowner for timber buying and logging the timber.
Michael has a team of employees that are top notch. His cousin Ricky came to work with us in 2019 and as added value to our company with his knowledge of the business, his initiative to look for new ways to improve and his logging skills and 40 plus years' experience. Robert 2017 and adds youthfulness with an open mind and initiative to learn. Ricky and Robert are both NCFA Prologgers. Brent 2018 and is one of the best loader operators in the business with over 30 years' experience. Stephen 2020 brings new ideas, strong work ethic and desire to learn the timber/logging business. Michael has other employees who create significant and unique value to our team. Our team has combined experience in the logging industry of over 100 years and new experience creating the best combination for timber buying and logging.
If you have timber acreage with our service areas of Onslow, Duplin, Brunswick, Pender, Carteret, Craven counties and have a need for logging and forestry professionals, please contact us.
Categories
Forestry Consultants

Logging Contractors

Timber Buyers
To Top