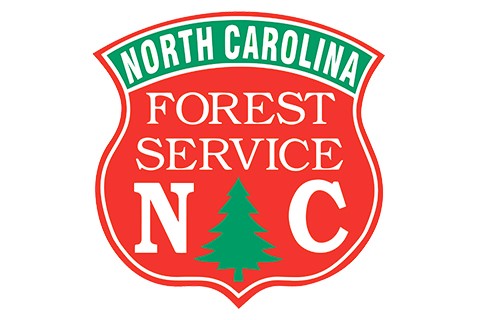 North Carolina Forest Service

Company Description
The North Carolina Forest Service (NCFS) helps landowners manage their forests
and woodlands, ensuring these critical resources and ecosystems remain
beautiful, healthy and productive for generations to come.

Woodland Management Planning

Woodlands provide a wide range of environmental and financial benefits to landowners and society. Forests managed with the advice of a forester or NCFS county ranger often yield greater returns for their owners. Our foresters and county rangers can meet with you to discuss your management goals and examine your woodland to assess its resources. We can provide you with a written Forest Stewardship or woodland management plan to help you make the most of your property. These plans are often required to participate in tax savings and cost share assistance programs.

The Forest Stewardship Program

The North Carolina Forest Stewardship program is a cooperative effort, helping landowners realize the objective of managing their forests for the benefits they desire. The program is voluntary, and participants receive recognition for achievements associated with carrying out sound forest management practices. Landowner objectives and site characteristics drive the recommendations that are provided, and activities can be scheduled that enhance wildlife, soil and water quality, timber production, recreational opportunities, and natural beauty of a woodland.

Financial Assistance

Financial assistance through cost share programs may be available to landowners interested in starting a new forest or improving an existing forest. Some programs can reimburse landowners 40% to 60% of the associated costs. Our staff can also provide you with critical tax information, possibly resulting in significant annual savings.

Tree Seedlings

Since 1924, the NCFS Nursery and Tree Improvement program has produced native tree seedlings of the highest quality. These seedlings originate from seed collected across the state annually by our foresters and county rangers. The NCFS Nursery and Tree Improvement program continues to serve as a stable provider of tree seedlings, ensuring that North Carolinians have access to a reliable supply of the best genetic selections at an affordable price. Beginning each July, you can purchase superior North Carolina native tree seedlings from the NCFS Nursery and Tree Improvement program by calling 1-888-NCTREES or visiting www.buynctrees.com.

Insect and Disease Control

The NCFS monitors forest health statewide and helps minimize significant threats to our forests. Contact your local NCFS county ranger if you suspect pests are impacting your woodlands or yard trees. When insect or disease outbreaks occur, NCFS staff can help you determine how best to address the problem.
Other Services
Education and outreach
Wildfire prevention and suppression
Recreational and Educational State Forests

Site preparation
Tree planting

Prescribed burning...and much more
Let Us Help You!

To learn more about these and other NCFS programs and services, contact your local NCFS county ranger. Your county ranger lives in your area and can give you expert advice about improving your woodlands. The NCFS maintains field offices in nearly all North Carolina counties. Contact information is available online at www.ncforestservice.gov/contacts.

Additional information can be obtained by contacting the NCFS State Headquarters in
Raleigh at 919-857-4801 or online at ncforestservice.gov.
Categories
Education

Nurseries

Prescribed Fire Contractors

Prescribed Fire Contractors

Public Agency for Forestry

Public Agency for Forestry

Reforestation
To Top